Meet the bite-sized robot subscription for messing around with robotics. GiggleBox is a short 4-month subscription that delivers 10 unique robot missions, a series of add-on parts, and robot extras. GiggleBox is the perfect gift for anyone who wants to explore robotics with their kids.
Subscribe for $29/mo.
First month $89 (includes robot)
This item is out of stock.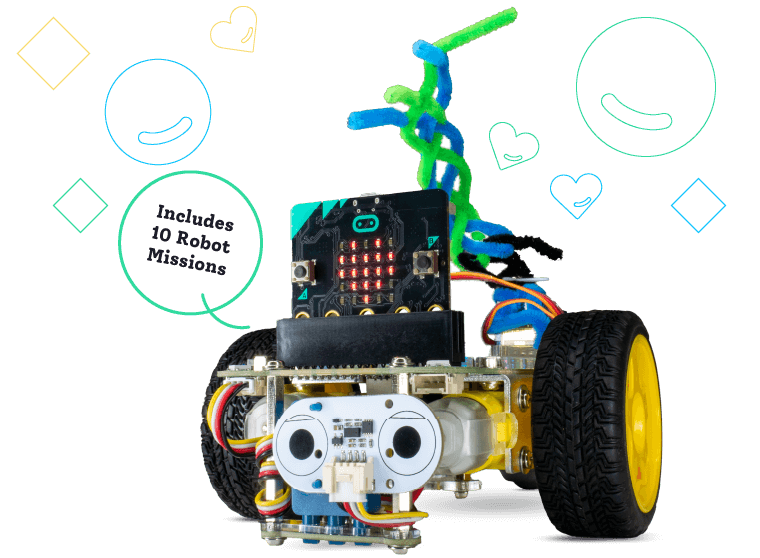 In month one, your subscription includes everything you need to build your first robot – a GiggleBot robot chassis, a micro:bit, and the first two robot missions. For the next three months, you'll get a special box in the mail with new robot parts, craft materials, and missions.
No contracts. No commitment. Just an easy way to mess around with the power of coding and robotics!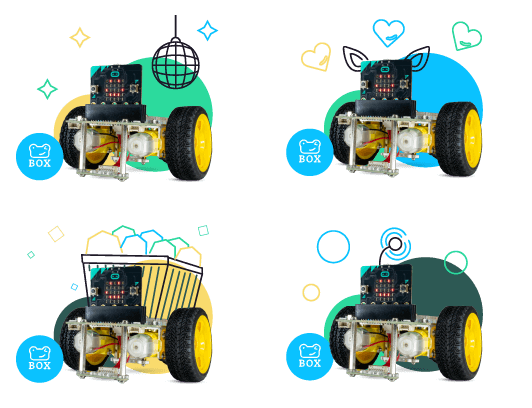 Meet GiggleBot! The robot behind GiggleBox.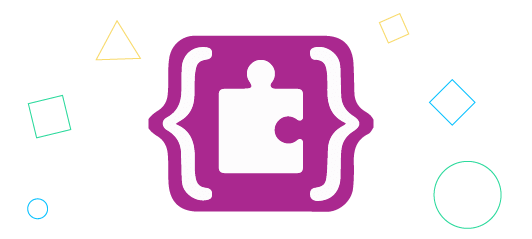 GiggleBot is designed for beginners. You can code your own robot using Microsoft's MakeCode. It's an easy-to-use drag-and-drop coding tool!
When you're ready to go further you can try some text-based programming in Javascript or Python.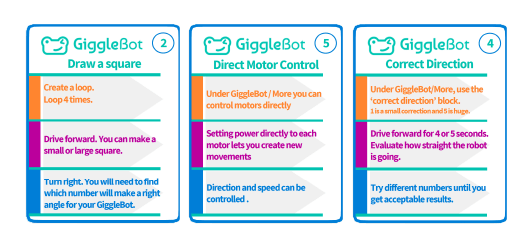 In addition to your GiggleBox Missions, GiggleBot includes access to free projects and coding cards to help you get started. It's an easy way to learn through play! 
GiggleBox has all sorts of neat robot parts that are easy to use.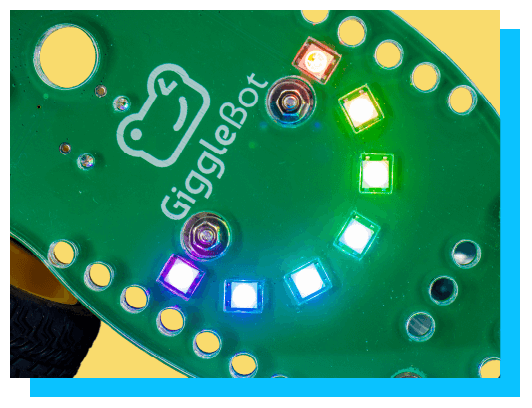 Brilliant little bot! Programmable LEDs light up the imagination in everyone.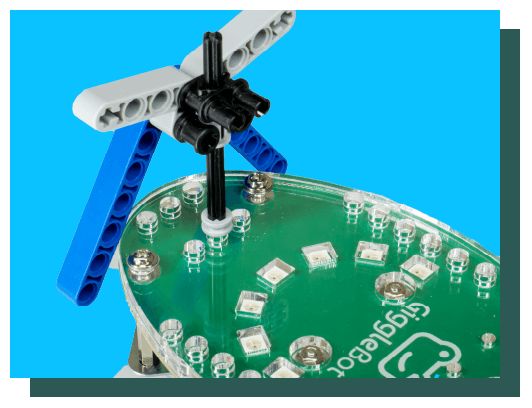 Connect to customize. Attach LEGO® or other brick-based building toys to expand and enhance your robot.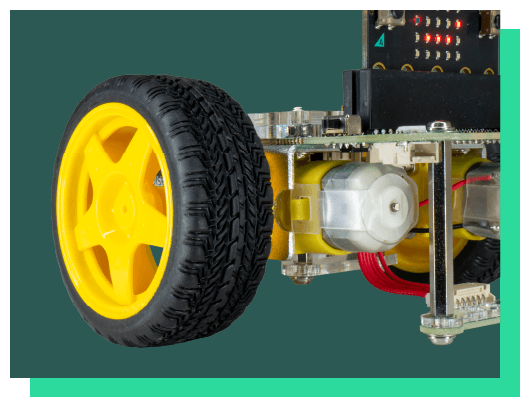 Go go robot wheels. Motorized wheels help your robot navigate its world.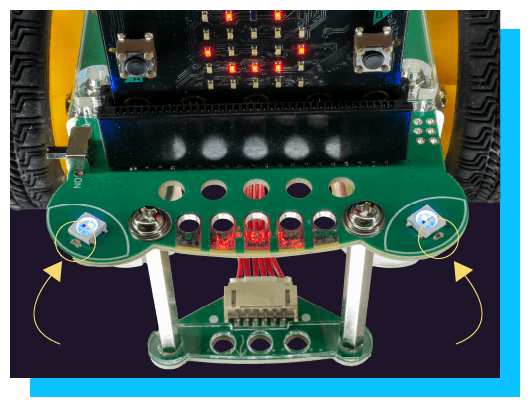 What's that shiny thing? Built-in brightness sensors help GiggleBot "see" and respond to the world around it.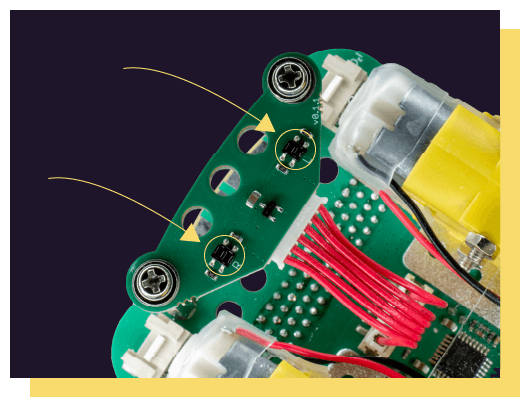 Walk the line. The line follower helps your robot follow predefined paths.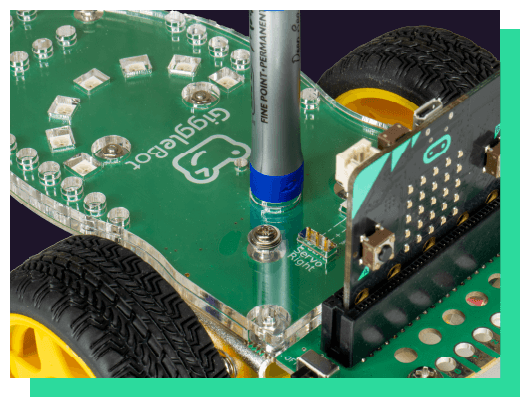 Make a robotic Rembrandt.* Use your GiggleBot to create art with a pen or marker.
*Some artistic talent required.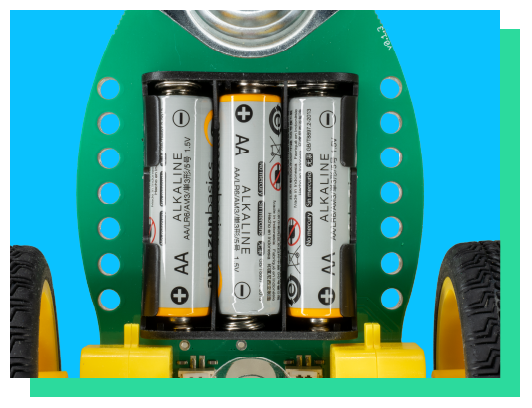 Juice when you need it. AA batteries make it easy to keep your GiggleBot moving.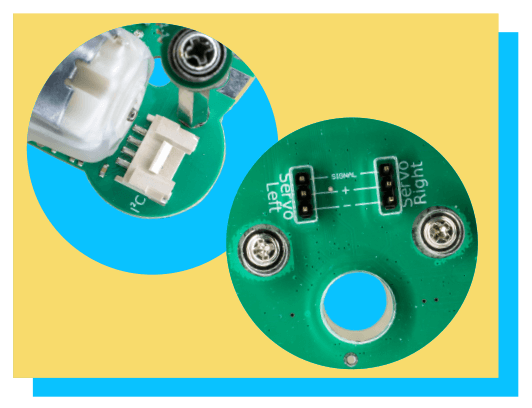 Make it bigger! Plug-and-play ports make it easy to add on new sensors and servos for your GiggleBot.