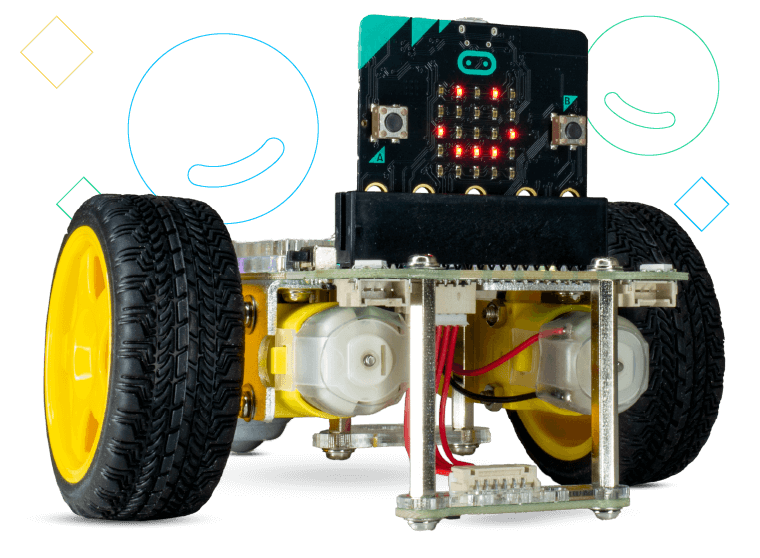 Want to build a robot with your kids but don't have time for that PhD in robotics? Try GiggleBot the delightful way to build and code a robot with your kids.
GiggleBot Base Kit includes a GiggleBot robot chassis but does not include the micro:bit.
Your first robot in about five minutes
GiggleBot makes it easy to mess around with micro:bit robots. The micro:bit is a tiny computer for learning digital skills and computational thinking. Connect the micro:bit to your GiggleBot to create a playful little robot.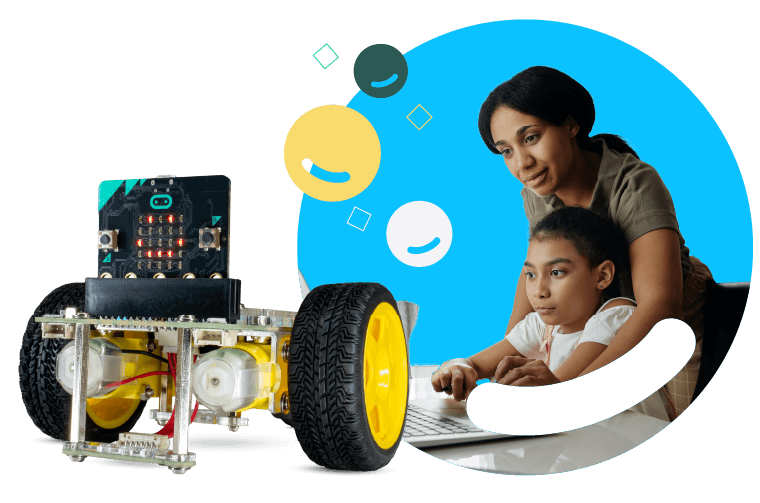 Almost no skills required
Between new math and remote schooling, learning to code might feel like a distant dream. GiggleBot's easy coding tools, coding cards, and free projects mean you can code your own robot even if you're not a coder. Complete more projects and you'll be a budding roboticist in no time.
GiggleBot includes all sorts of neat robot stuff that's easy to use.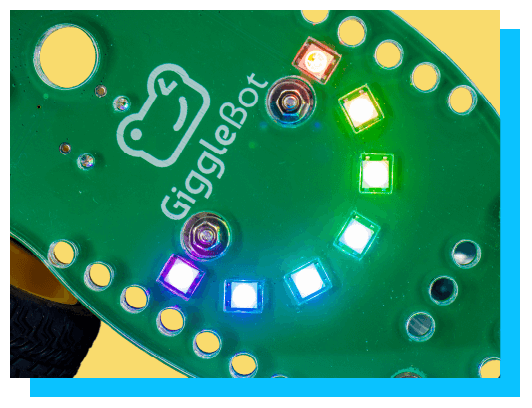 Brilliant little bot! Programmable LEDs light up the imagination in everyone.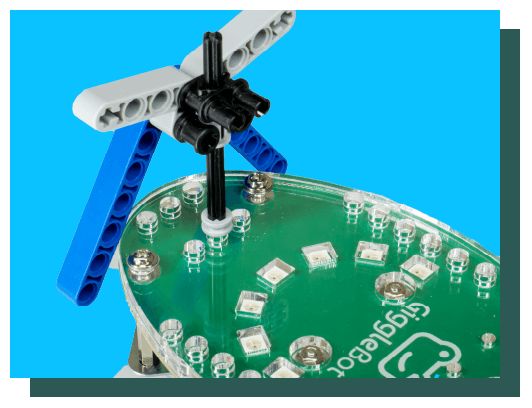 Connect to customize. Attach LEGO® or other brick-based building toys to expand and enhance your robot.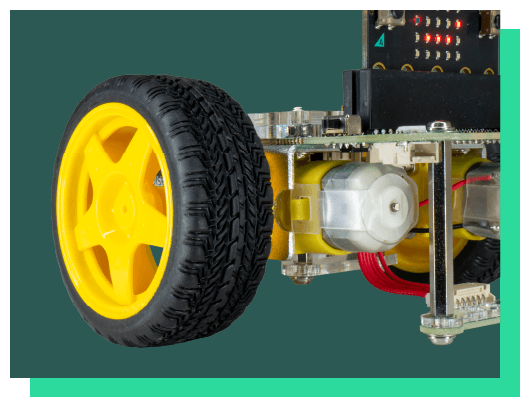 Go go robot wheels. Motorized wheels help your robot navigate its world.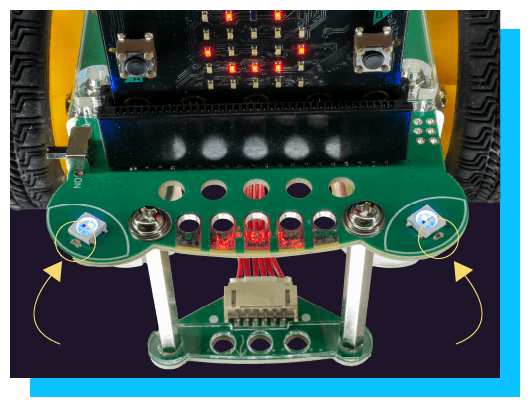 What's that shiny thing? Built-in brightness sensors help GiggleBot "see" and respond to the world around it.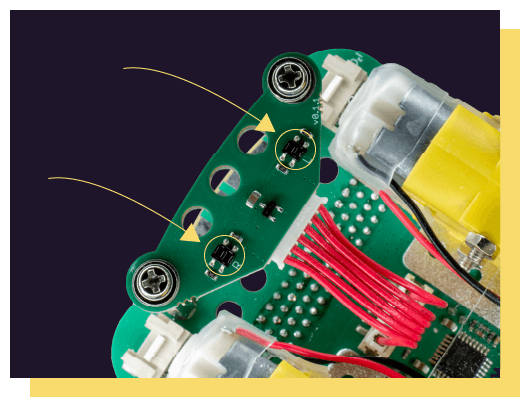 Walk the line. The line follower helps your robot follow predefined paths.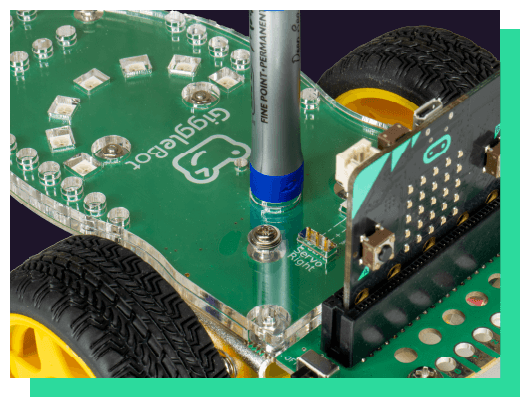 Make a robotic Rembrandt.* Use your GiggleBot to create art with a pen or marker.
*Some artistic talent required.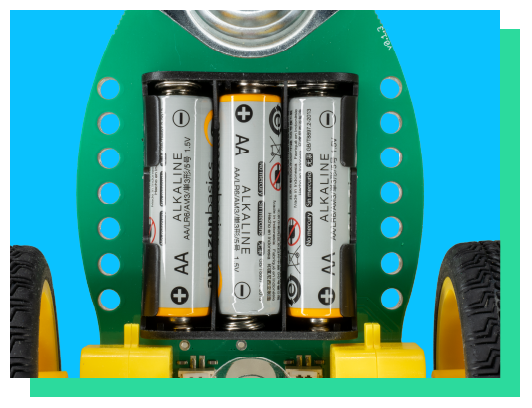 Juice when you need it. AA batteries make it easy to keep your GiggleBot moving.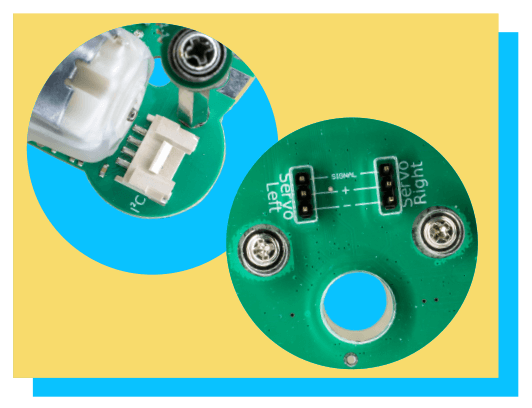 Make it bigger! Plug-and-play ports make it easy to add on new sensors and servos for your GiggleBot.
A quick and playful robot subscription
We all want to help our kids go further, but it's not always easy to see how to get them there. 
GiggleBox is a bite-sized monthly subscription that eliminates the guesswork. Over the course of four months, you'll receive everything you need to grow with GiggleBot.
Subscribe to GiggleBox and you'll get: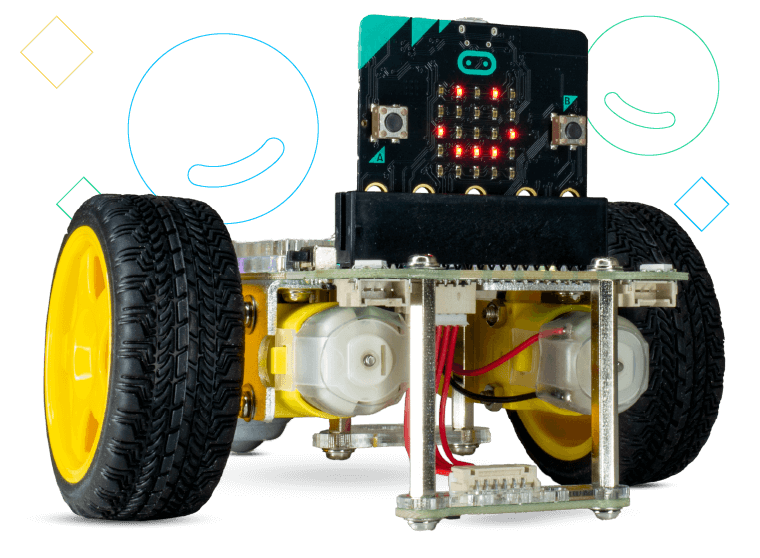 GiggleBot is a delightful and simple way to explore robotics with your kids. Use the free coding cards to start building robots and solving challenges. GiggleBot is a best way to learn about robotics together.
GiggleBot Base Kit includes a GiggleBot robot chassis but does not include the micro:bit.